| | |
| --- | --- |
| | TruckPack |
"What's next on the truck?"
---
There's now an app to tell you that! TruckPack by dgApps!
---
The gig's over, the walkout music is running, the work lights are on, the local crew want to know what's first, and it's all got to go back on the truck.
---
Craig's in the truck with Frank and some locals, ready and waiting...
---
Kedge is on the loading dock with a couple more local crew...
---
Your're on stage, with the few remaining local crew that the lampies haven't nicked yet...
TruckPack by dgApps tells you which flightcase is first on the truck, and then what's next, what's next, what's next...
---
When everything is checked off in TruckPack then the equipment is finally all on the truck, and there's nothing left hiding in the stage right wing somewhere. Time for a glass of something red!
---
As well as being named, Flightcases can have colours assigned to them, yellow for everything in Monitor World for example. Flightcases can then be double tapped to check them off as on the truck.
---
The app can handle multiple TruckPacks, and each TruckPack is shareable as a truckpack file and as plain text, so everyone on the crew knows the order of flightcases on the truck.
---
There's an included example "Blur Audio Truck 1" TruckPack from the Blur "The Ballad of Darren" World Tour 2023.
---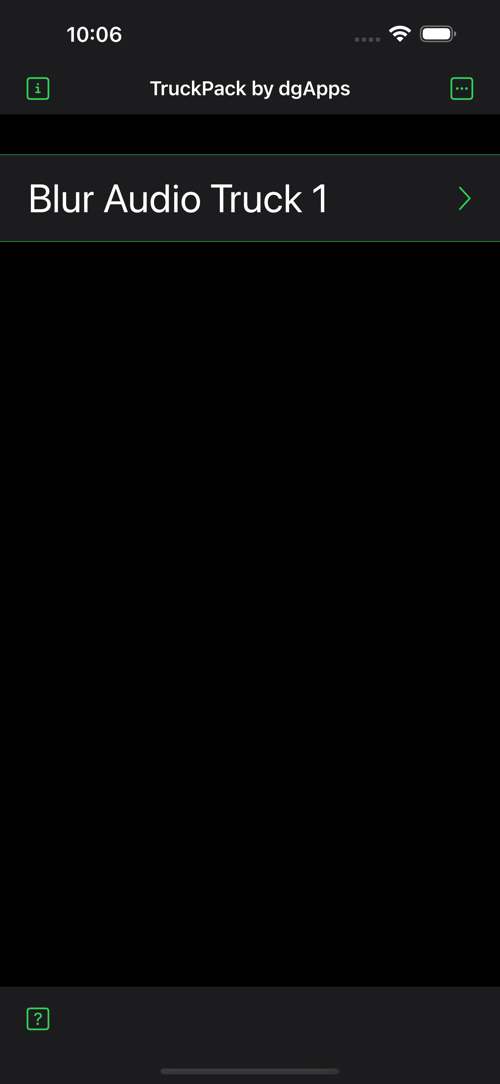 ---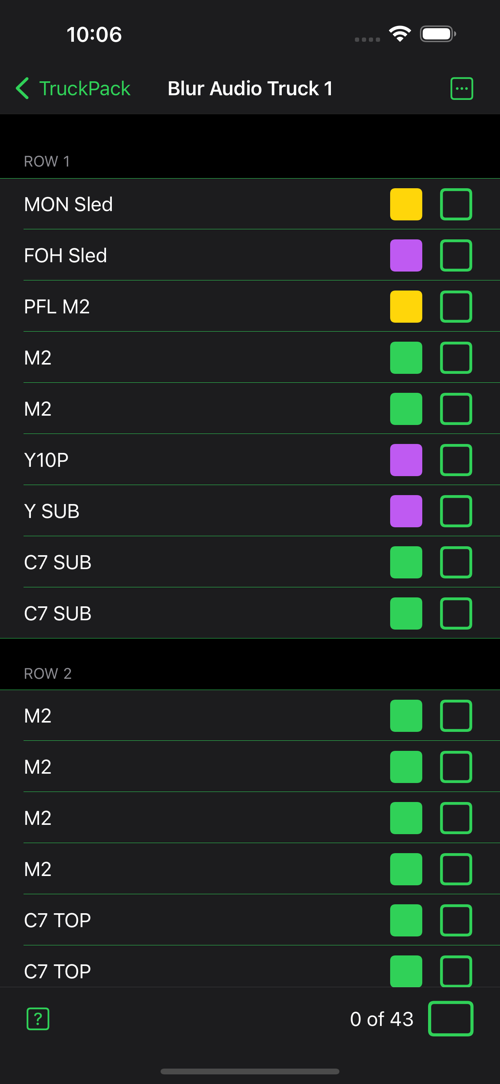 ---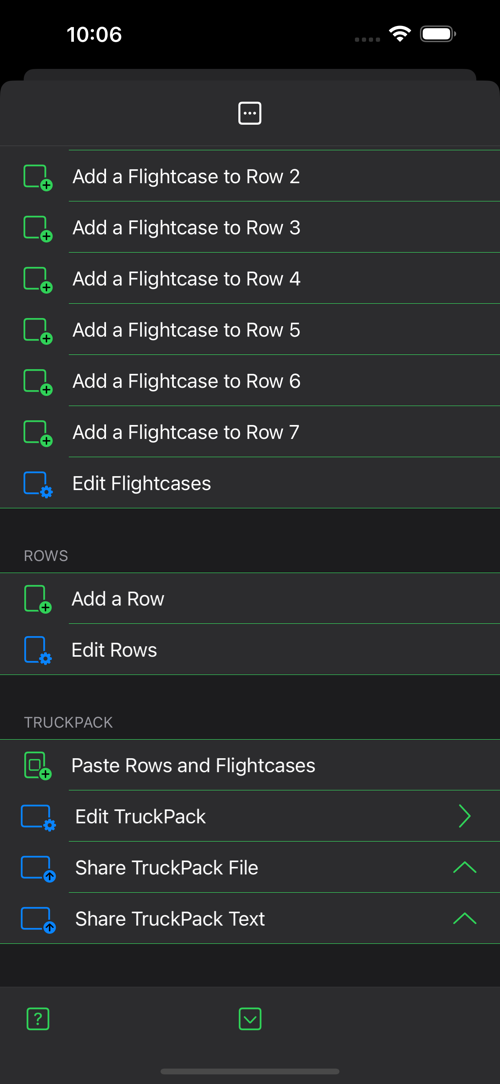 ---