| | |
| --- | --- |
| | ZodiacSex |
The truth for broadminded adults! Read all about the sexual qualities of your star sign. Bump with your friends to find out about the sexual qualities of their star sign, and their compatibility with you.
---
The app features an impressive rotating zodiac wheel, and a highly animated compatibility meter.
---
ZodiacSex was produced by dgApps in collaboration with
Pilot Studios
for STH. ZodiacSex graphics and 3D animations were completed by
Pilot Studios
, with sounds and iOS programming by dgApps.
---
ZodiacSex was the No 1 New & Noteworthy app in the Entertainment category on the UK App Store on 17 June 2010, thanks Apple!
---
ZodiacSex is no longer available on the App Store unfortunately, but there are some rather skeuomorphic screenshots below to give an idea of how it worked.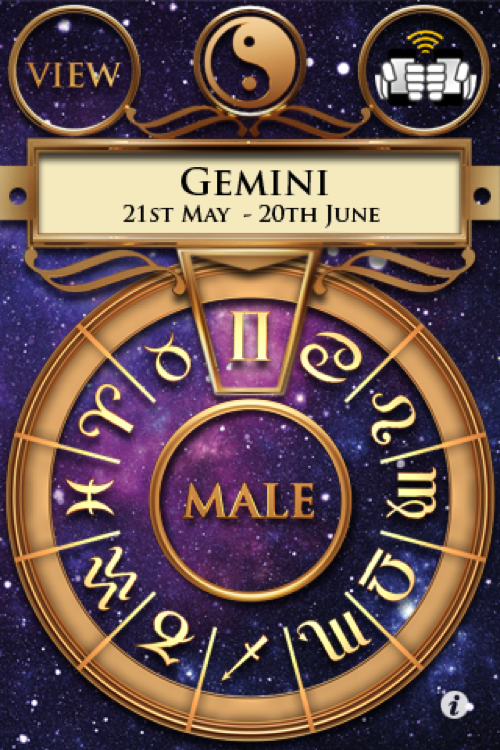 ---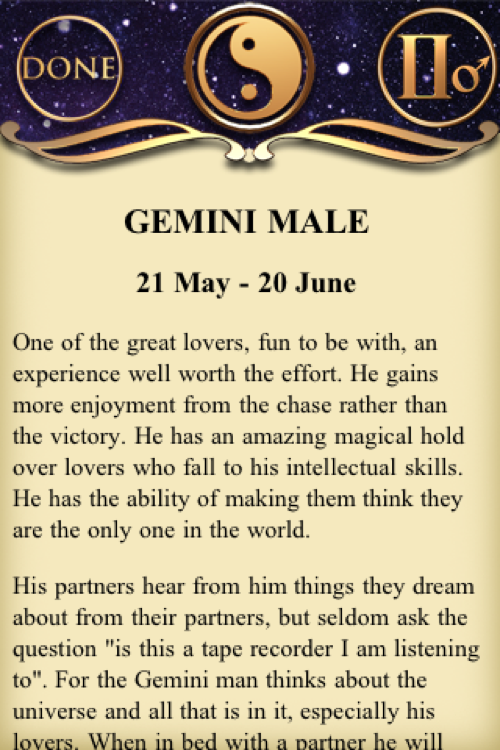 ---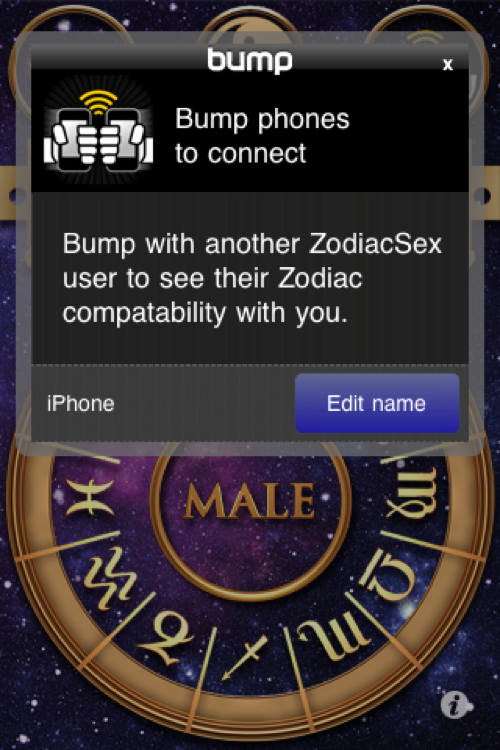 ---